PAPER PRESENTATION GUIDELINES
Oral presentation
The following guidelines apply to your oral presentation:
You will be assigned

15 minutes

time for presentation +

5 minutes

for questions and discussion. We kindly ask all speakers to strictly keep with this timing in order to not disturb the program and allow easy motion of the audience between parallel sessions. Also, please send a

few-lines curriculum

to jerome.antoni@surveillance7.fr which will be read by the chairperson of your session.
Presentation files should be uploaded

at least 15 minutes

before the beginning of your session. Technical staff at a dedicated desk will be at the reception hall of the conference venue to help you upload your files. Please also send your presentation file in PDF or Powerpoint format to surveillance7-slides@sciencesconf.org before

October 27

.
Computers in conference rooms are equipped with Windows 7, Microsoft Office 2013 package, and Adobe Reader. We strongly recommended you to prepare a Microsoft Office Powerpoint file and to generate also the corresponding PDF file.
If you are a Mac user, please check compatibility with Microsoft Office 2013 package. It is highly recommended to preview this file in a PC, holding the mentioned features before arriving at the Conference. Also convert your presentation into PDF file format.
If you are using Videos or Sound files included or linked to your PowerPoint or PDF file, they must be handed-in together and at the same time as the main presentation file. You should mention this when you are uploading your presentation file at the dedicated desk so as to be possible for us to test them and link them once again if necessary.
Videos and sounds handed-in as independent files must be coded under standard codec. Users are recommended to preview them in standard universal software, such as VLC Player, Quicktime or Winamp.
POSTER PRESENTATION GUIDELINES
Each author accepted for poster presentation will be assigned only one location for his poster.
Maximum outside dimensions of each poster, including the title, must not exceed 128cm width x 145cm height.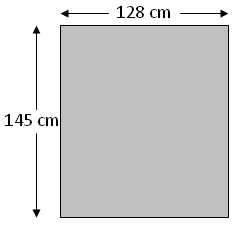 A poster number display will be placed at the top corner of the board.
Adhesive strip will be supplied at each poster board.
There is no specific template for the poster: font, font size and text are free. However please be sure font is big enough to be read from, at least, 1m. distance.
Authors are requested to be next to their poster contribution during the session confirmed for the poster for any question related to their presentation.